SHOP:
Please support this website by purchasing the VANUATU font (As used on the Main banner of the Home Page).
The VANUATU font is a similar reproduction I have had developed to the famous design as seen on many ads in Port Vila, and as designed on the AIR VANUATU 737 tail.
The font does not include all the signs, but all the letters in upper case and lower case plus all the numbers. Italic and underline works but not bold.
There is also a special function on pressing Shift key and ! (See example below).
This is ideal for graphic designers, webmasters, people who would like to put Vanuatu on their letters etc...
Note that below is a graphic and the quality has been reduced to fit the website.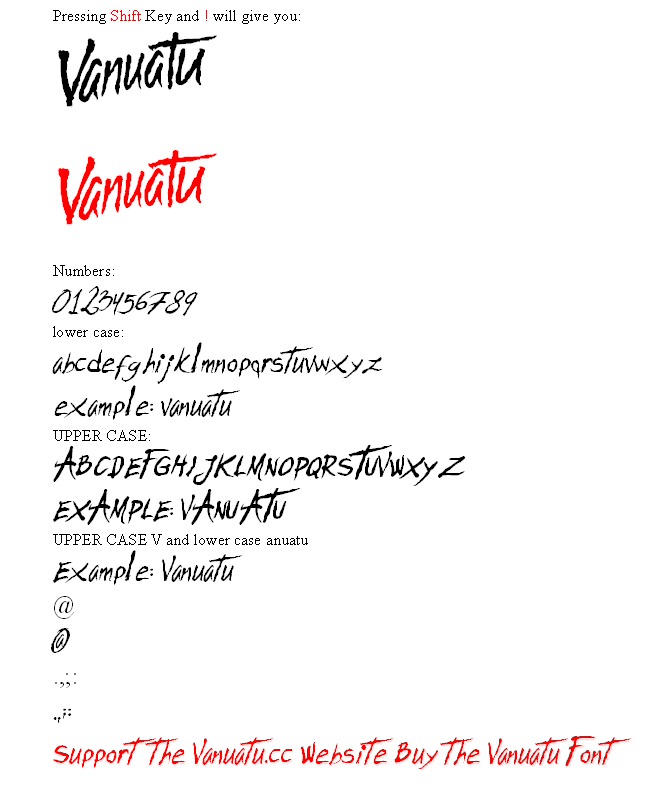 The price of the font is just US$15.
It will be sent by email upon reception of payment.
Please contact me thru the contact section for payment.
Paypal preferred.